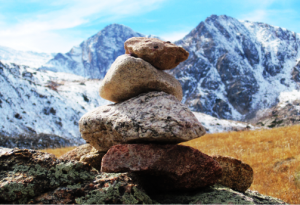 The great outdoors have a magnetic pull on a great many people. Whether it be fly fishing, day hiking, or mountain biking, any activity outdoors can be relaxing and rewarding. As people become more comfortable outdoors they may begin to think seriously about an overnight or multi-day backpacking trip. Beginners may find that backpacking can be an imposing thought and without the proper understanding of gear and the outdoors, these people may never complete their backpacking trip. Thankfully Kirks Mountain Adventures offers guided backpacking trips in Estes Park that cater to beginners that are looking to break into backpacking.
Start Slow
There are a few tips that should be followed for anyone that is looking to begin their backpacking journey. The first; start slow. Do not schedule a multi-day backpacking trip that covers a lot of miles. Just understanding what gear, food, and accessories you need can take a few overnight trips. These simple overnight trips will also allow you to learn how to setup and use gear and accessories that you may not be familiar with. Short trips will also help build up the necessary skills and confidence that necessary on multi-day backpacking trips in Estes Park.
Be Prepared
Preparation is another key aspect of successful backpacking trips. Since it may not be cost effective to participate in tons of guided backpacking trips in Estes Park, it is necessary that you plan for each adventure separately. It is never smart to head out on a multi-day trip without being properly fit (able to carry a weighted backpack while hiking). Also, participating in backpacking trips with other (experienced) people will help improve your skills.
When you are ready to dip your toes into the backpacking world, visit Kirks Mountain Adventures. We offer guided backpacking trips in Estes Park for beginners and intermediate backpackers!